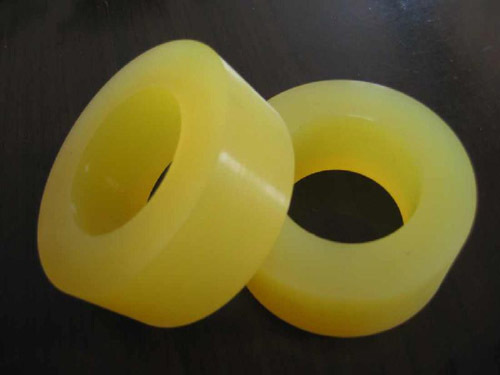 Polyurethane is the only synthetic polymeric material that has significant application value in the fields of plastics, rubbers, fibers, coatings, adhesives and functional polymers, among the various polymer materials. It has become the most widely used polymer material. The most widely used and fastest-growing specialty organic synthetic materials.

After years of development, China has become the world's major consumer market for polyurethanes and will become the world's largest polyurethane market in 2015. The world-renowned multinational companies continuously increase their investment in China, set up R&D centers, and put some of the world's advanced manufacturing technologies into China first to achieve localized production.

The technical barriers of polyurethane raw materials, especially isocyanates, are relatively high. Therefore, the market share of the polyurethane industry in the world is mainly occupied by several major chemical giants, and the industry concentration is very high.

In MDI, as of the end of 2013, the total production capacity of MDI in the world was around 7 million tons, and the total domestic MDI production capacity was over 2.5 million tons. China MDI production leader Wanhua Chemical MDI has a total capacity of 1.6 million tons per year, and the 600,000-ton MDI project in Yantai also started construction in early 2012. It is expected to be completed and put into operation by the end of this year. In addition, Wanhua Chemical acquired a 96% stake in BorsodChem, Hungary's largest chemical company, in 2011, and achieved 200,000 tons of MDI production capacity, which also provided a solid step for the company to go abroad. In the next few years, two important MDI projects will be planned: BASF's 400,000-ton/year MDI project will be put into operation in the second quarter of 2015; and Sinopec, BASF, Huntsman, and Shanghai Huayi Chlor-Alkali Chemical recently announced that it will jointly start construction of a new MDI production facility in Shanghai, with a production capacity of 480,000 tons, and it plans to start production in 2017.

In terms of TDI, there are currently more than 30 companies and more than 40 TDI production facilities worldwide, with a total capacity of more than 2.7 million tons. In the coming years, the global TDI market demand will grow at a rate of 4% to 5%. It is expected that by 2015, the global TDI market demand will reach 2.3 million tons, and the annual demand for China's TDI market will reach more than 800,000 tons.

After years of development, the polyurethane industry in China has reached a considerable scale from basic raw materials to products and machinery. With the proposed energy-saving and emission-reduction targets, polyurethane, an energy-saving, environmentally friendly material and its upstream raw material products, will have more room for development.

China produces 95% of the world's refrigerated containers, 60% of shoes, and 70% of toys; China's production of building materials, spandex, textiles, synthetic leather, and automobiles ranks first in the world; China's urbanization process accelerates, and high-speed railway investment increases. Large and environmentally friendly synthetic wood demand increased. The strong development of these industries has brought great market opportunities for polyurethanes.

On a global scale, the polyurethane industry in the Asian market is currently developing rapidly. Compared with the mature polyurethane industry in the West, Asia is still in a period of rapid growth, and China has become the world's fastest growing polyurethane. It is expected that by the end of 2015, China's polyurethane industrial industry will reach 9 million to 10 million tons. By accelerating the adjustment of industrial structure and raising the level of high-end products, it will initially form a rational, green, low-carbon and highly efficient polyurethane material industrial system. China will become a big producer of polyurethanes and will be the main force driving the growth of the global polyurethane market in the future.
Environmentally Friendly Calcium Carbonate Carrier Additives
Calcium Carbonate Limestone Powder,Super White Coated Powder Calcium Carbonate,Calcium Filler Plastic,Ultrafine Nano Calcium Carbonate
Changxing Wanxing Building Material Co., Ltd. , https://www.wxbuildingmaterials.com