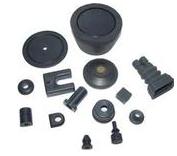 From December 23 to 24 at the 2012 Rubber Processing Technology Seminar and Product Promotion Conference held in Haikou, Hainan Rubber Group and China National Chemical Industry and Rubber Corporation Shuguang Rubber Industrial Research & Design Institute reached a cooperation intention, and both parties will jointly develop aviation tires and projects. Special raw rubber such as tires, special rubber compounds, high elastic rubber and ** special rubber products and other high-end rubber products.
In this cooperation, Hainan Rubber Group and China Rubber Group's Shuguang Rubber Industry Research and Design Institute will rely on their respective advantages to develop high-end rubber products based on the urgent needs of localization of aviation tire rubber and the actual needs of the development of deep processing of rubber in Hainan. . The cooperation between the two parties will help Hainan rubber to develop into the high-end market and extend the deep processing industry chain. This not only enables domestic rubber to have a greater say in the rubber market, but also makes it comparable to imported rubber in terms of product quality.
According to reports, Dawning Rubber Research & Design Institute is a technological backbone enterprise engaged in research, design, production and development of aviation tires in China. It has been engaged in the research, development and production of aviation tires for more than 40 years. It has strong technical force and rich experience. At present, the institute has a complete set of equipment for the development of aviation tires. Hainan Rubber Group owns and controls China's largest natural rubber resource and is China's largest natural rubber processing company with an annual processing capacity of 360,000 tons.
Basalt Fiber Roving,Basalt Fiber,Fiberglass Roving
MoSi2 Heating Elements CO.,LTD , http://www.nsmolybdenum.com